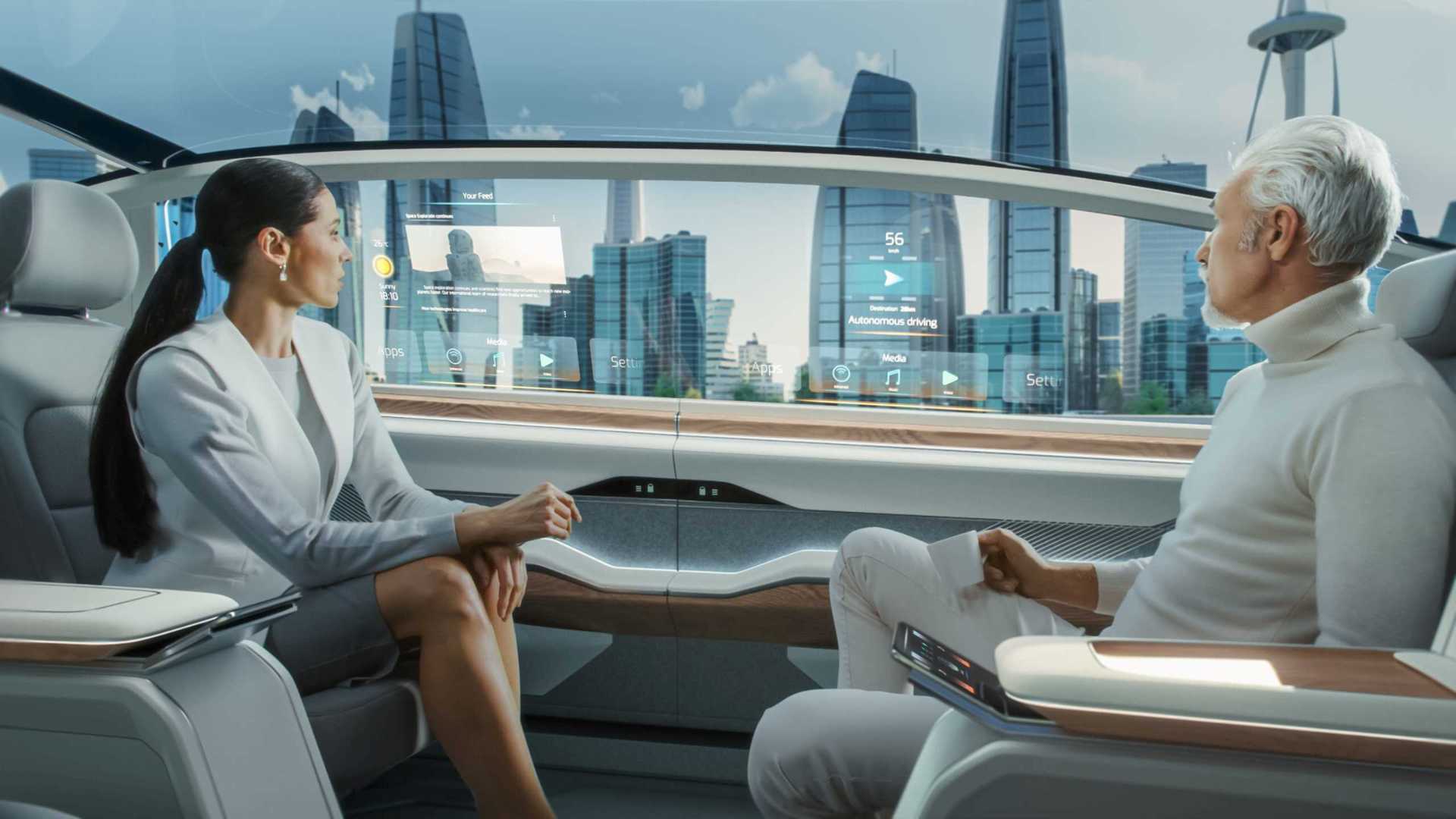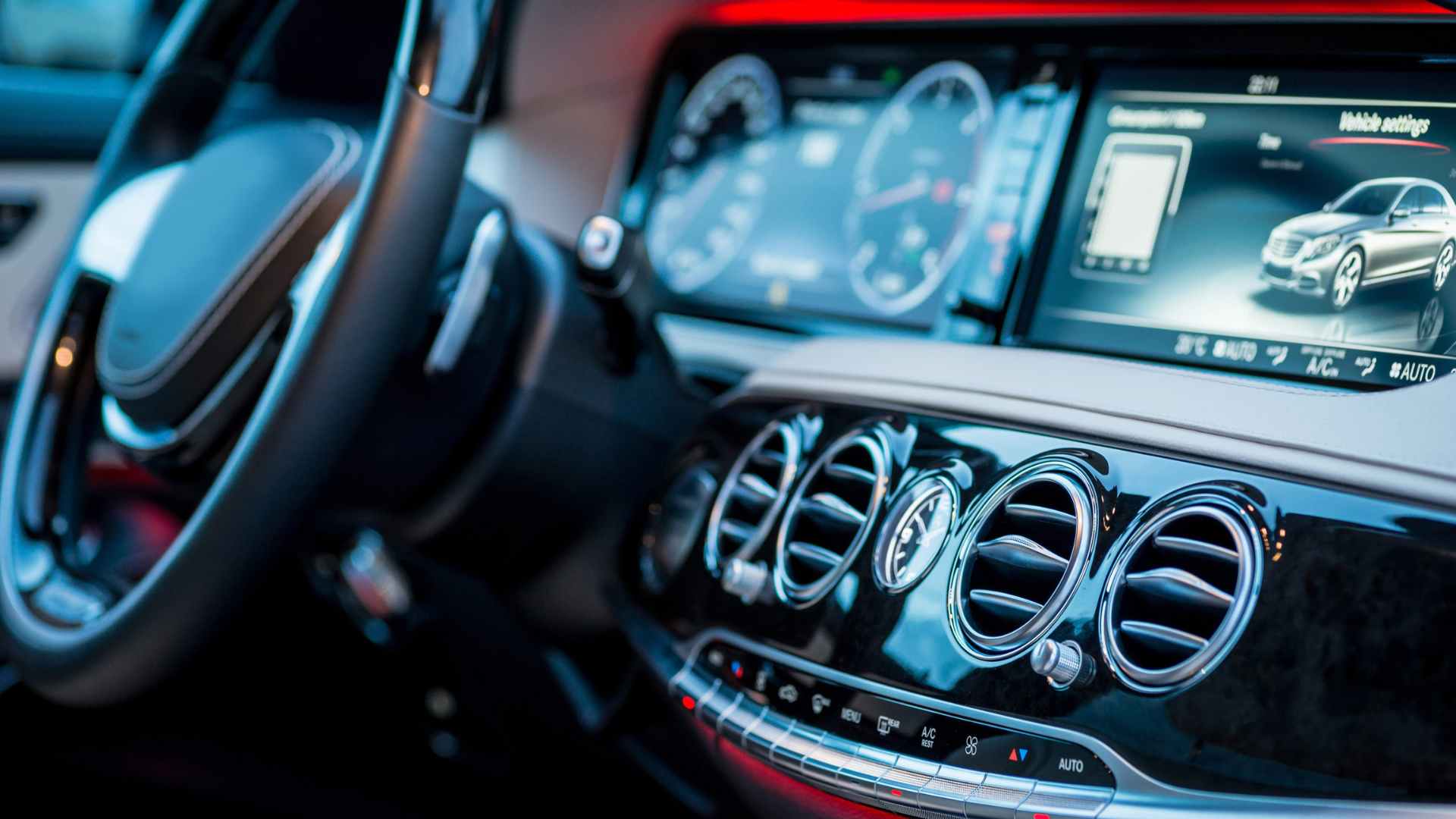 Start
Asahi Kasei Automotive Europe
What Is The Car User Expecting From
The Interior Of The Future?
Premium, sustainable and hygienic - only some of the key findings of the first Asahi Kasei Europe Automotive Interior Survey
Start
Asahi Kasei Automotive Europe
Class-A Surface Material For Automotive
Interior Applications
Learn More About SoForm - A Glass-Fiber Reinforced Polypropylene With Excellent Haptic And Scratch Resistance
Automotive Interior Products
Actively Shaping The Third Living Space
"Love at first sight": For many decades the exterior design used to be the decisive, emotional factor in the car purchase. While this is still valid,this "emotionalization" is now also taking place in the inside of the vehicle. A changing mobility behavior and the growing autonomy of cars will profoundly impact the car user's driving experience. Interior materials and technologies are to become a differentiating key factor in the buying decision process.
Asahi Kasei's products ensure that the automotive interior indeed becomes a comfortable and safe third living space.
SoForm →  Thermylene →   Leona →    Tenac →     Dinamica →      Precise →       Cubit →        WGF →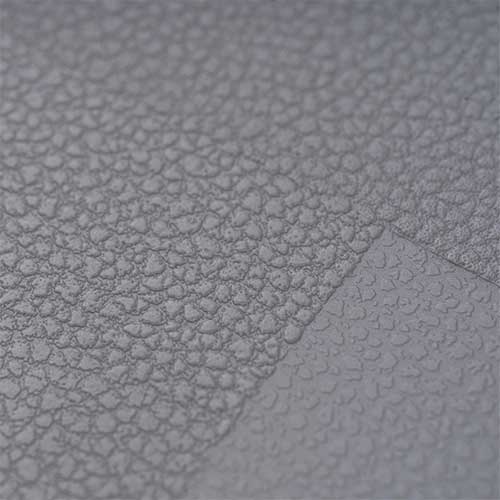 SoForm™ –Excellent Haptic And Scratch Resistance
First impressions are made in a matter of seconds, seven to eight to be more precise. Since the first impression is so important, Asahi Kasei developed Soform™. A glass-fiber reinforced and soft surface polypropylene compound that makes it possible to make your finished goods feel softer to the touch.
SoForm™ features an excellent scratch resistance with haptic surface feel and improved durability. It also offers key benefits such as low gloss, low emissions, chemical resistance, and structural performance.
Currently, soft touch paint, over-molding or a foam in place with skin has been required to meet these customer demands. SoForm™ is an alternative to improve the design, logistics and value chain of the production process. As the material eliminates the needs to paint, over-mold or foam in place, it can provide additional cost-savings and eco-friendly options for the manufacturer.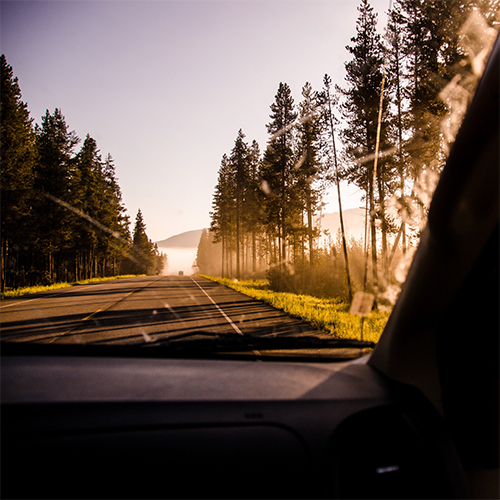 Thermylene® – For A Bright And Comfortable Interior
Considering the concept of autonomous vehicles, panoramic roofs allow more light inside and offer excellent views of the surrounding to the passengers. Asahi Kasei's glass-fiber reinforced polypropylene Thermylene® features a high flowability and offers cost advantages compared to polyamide. Lighter and larger sunroof panels made of this material will add to the overall living-space experience of the future automotive.
Its low-VOC and water-repellent grades add to the overall comfort inside the car.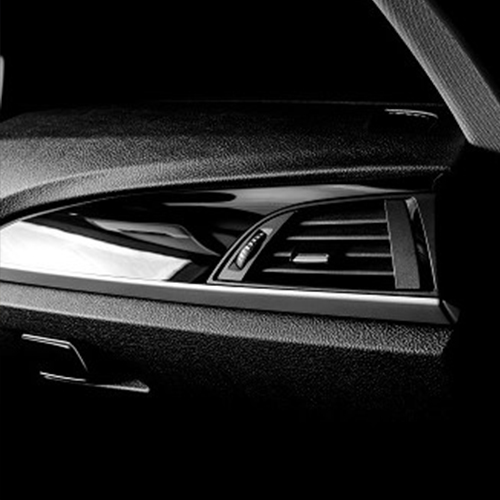 LEONA™ 90G And SG – For Surfaces
That Look Good And Last Long
With more sunlight inside the car, the necessity for UV-resistant materials will grow. Asahi Kasei's semi-aromatic glass-filled polyamide LEONA™ 90G withstands the toughest automotive exterior UV tests – without any additional coating. It is already used for the fine thin-walled and unpainted blades of a dashboard venting system, directly positioned under the front windshield and with maximum sunlight exposure. Air vent blades are particularly thin and extra-long since the air ventilation system extends through the entire dashboard.
The semi-aromatic polyamide 66/6i LEONA™ SG series is the newest addition to Asahi Kasei's portfolio of engineering plastics for the automotive interior. In addition to high stiffness, it features an improved flowability and a superior surface appearance. This is achieved without any additional surface treatment or coating. For visible automotive interior parts there is no more need of compromising on neither surface appearance nor mechanical properties. Application fields inside the automotive include venting blades, armrests, covers or door handles.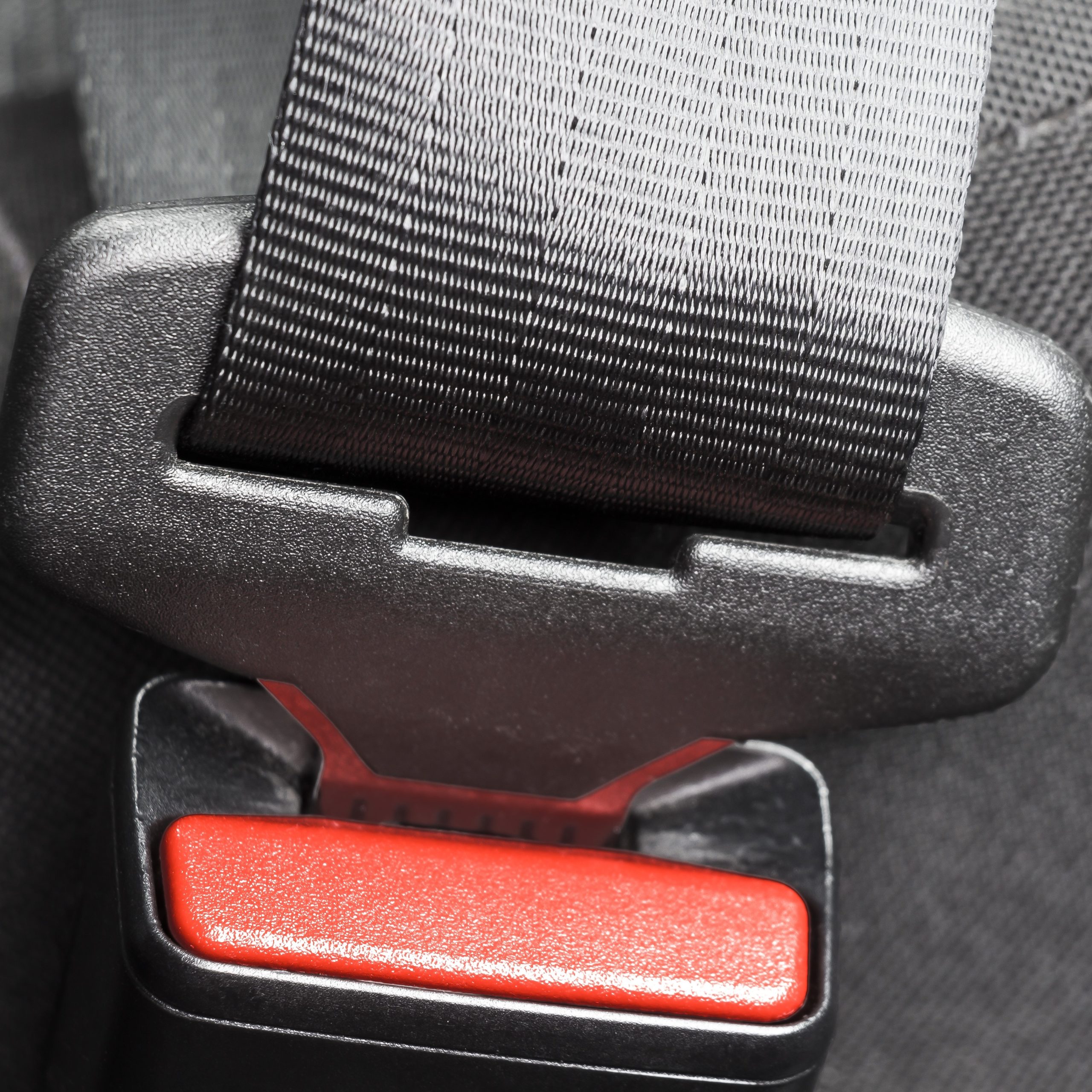 TENAC™ – You Smell The Difference
The in-cabin air quality is becoming increasingly important. With the increased use of plastics inside the car, the reduction of VOCs (volatile organic compounds) is becoming a key factor for an improved in-car air quality. VOCs are carbon-based gases that can evaporate from plastic materials into the air at room temperature. This especially happens in newly produced cars. In closed environments, these gases can lead to discomfort and health issues, such as headaches or nausea.
Asahi Kasei, the world's only manufacturer of homo- and copolymer POM under the brand name TENAC™ developed a low-VOC material many years before the automotive industry started to address this issue. TENAC™ has the world's lowest VOC emission class – exceeding the high standards of all OEMs worldwide. In addition, properties like low friction, scratch resistance and a high mechanical strength make this material a suitable material for applications in the automotive. It is already used in applications like sliders for seat adjustments, lumbar support for seating comfort, or seat belt push buttons. The company has recently developed a metal-looking low-VOC TENAC™, using aluminium flakes as a filler. Looking and feeling like metal, it features a high scratch resistance while at the same time improving the in-car air quality compared to other materials.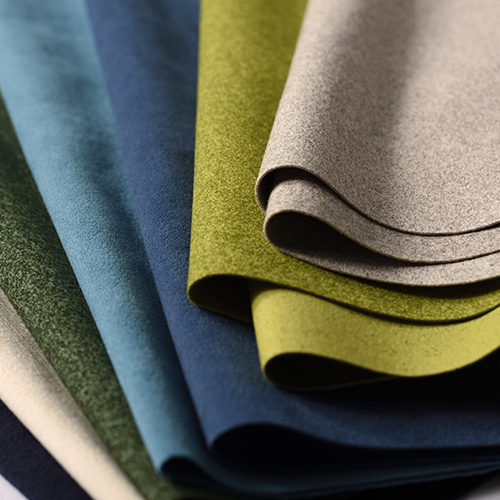 DINAMICA® –THE Premium Microfiber
Environmental regulations are challenging the automotive industry. Dinamica®, a premium microfiber suede is providing comfort and luxury while supporting the automotive OEMs to achieve their ambitious environmental goals. The material is covering the interior of well-recognized recent car models by global OEMs like the Mercedes-Benz AVTR concept car, the Volkswagen ID.3 or the new Audi Q2.
Miko, an Italian subsidiary of US-based Sage Automotive Interiors (member of the Asahi Kasei Group) is the producer of the microfiber Dinamica®. The material is mostly covering automotive seats and headrests, headliners, door panels or steering wheels.
Dinamica® is produced in part by using recycled polyester (the recycled content varies according to the product line and application) without the use of organic solvents* but using a water-based process.
The manufacturing process used by Dinamica® makes it possible to extract fewer virgin raw materials since it uses a part of recycled fibres of waste products which would otherwise be sent to landfill sites or incinerated, thereby reducing CO2 emissions and other environmental impacts associated with these processes.
*For example, DMF and trichloroethylene that can be used to manufacture synthetic materials.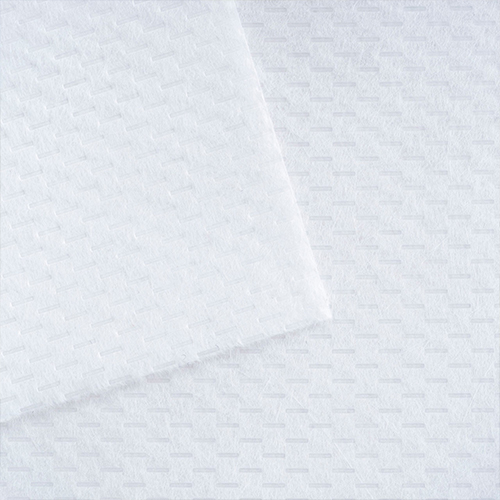 Precisé™ –Non-Woven Fabric For Sound Management
Tightening noise regulations are posing a big challenge to the automotive industry. With Regulation No. 51-031 issued by the United Nations in 2016, the noise level emitted to the outside must be continuously reduced in newly manufactured vehicles.
In addition, mobility is changing – and so is the car user's perception of sound inside the car. According to Asahi Kasei Europe's Automotive Interior Survey 2019, 16.1% of the car users consider the driving noise as the most annoying factor of their current car. New materials can help to improve the passive noise cancelation of cars.
Precisé™ is a polyester nonwoven fabric with a three-layer structure containing an ultrafine fiber layer. It is a material that significantly improves the sound management inside the car and contributes to comply with Regulation No. 51-031. Precisé™ achieves this without adding to size or weight.
Parts such as a hood silencers, dash silencers or floor carpets are used to reduce the noise emitting from the engine compartment to the outside or into the passenger cabin. Conventional parts for these applications are usually heavy or thick in order to improve their sound absorbing performance. Using Precisé™ as the epidermis material can make these parts thinner and lighter, which contributes to an overall reduction of material and costs.
Cubit™ – Knit-Fabric Material For Improved Comfort
Cubit™ is the ideal material for vehicle interior parts that require durability, resilience, ease of care, as well as comfort. It is an innovative three-dimensional cubic knitted fabric consisting of a front surface, a connecting part, and a back surface. Due to its elasticity as well as the vertical and horizontal extensibility, the material contributes to an advanced cushioning comfort. Furthermore, its mesh structure achieves an improved breathability and ventilation.
Applying Cubit™ directly under the top layer of car seats or armrests increases the light transmission and allows for unlimited colour customization in combination with other materials or LED lights.
The front and back surfaces are made of polyester fiber (recycled polyester threads which can be recycled again), and about 40% of the raw materials of the PTT (polytrimethylene terephthalate) connecting thread are plant-derived substances. As an alternative to urethane, it also contributes to lightweight.
Cubit™ can be used as a base material for vehicle interior parts such as car seats, instrument panels, door lining, and armrests.
Duranate™ & Duranol™ –
Coating Additives For Looks That Last
The hexamethylene diisocyanate (HDI)-based polyisocyanate Duranate™ is a coating additive that provides excellent weatherability, chemical resistance, elasticity, abrasion resistance, good adhesion, and drying to polyurethane coatings. With its variety of properties and grades, Duranate™ is especially suitable for automotive applications.
Duranol™ is a polycarbonate diol (PCD) additive for polyurethane. Duranol™-added polyurethane has an excellent durability, hydrolysis resistance and chemical resistance. It is suitable for applications that especially require long-term durability, such as leathers (synthetic leather, artificial leather etc.).
In addition to excellent abrasion resistance and chemical resistance, Duranol™ has a good solubility to various solvents. This feature contributes to the reduction of solvents in both solvent-borne and water-borne coatings.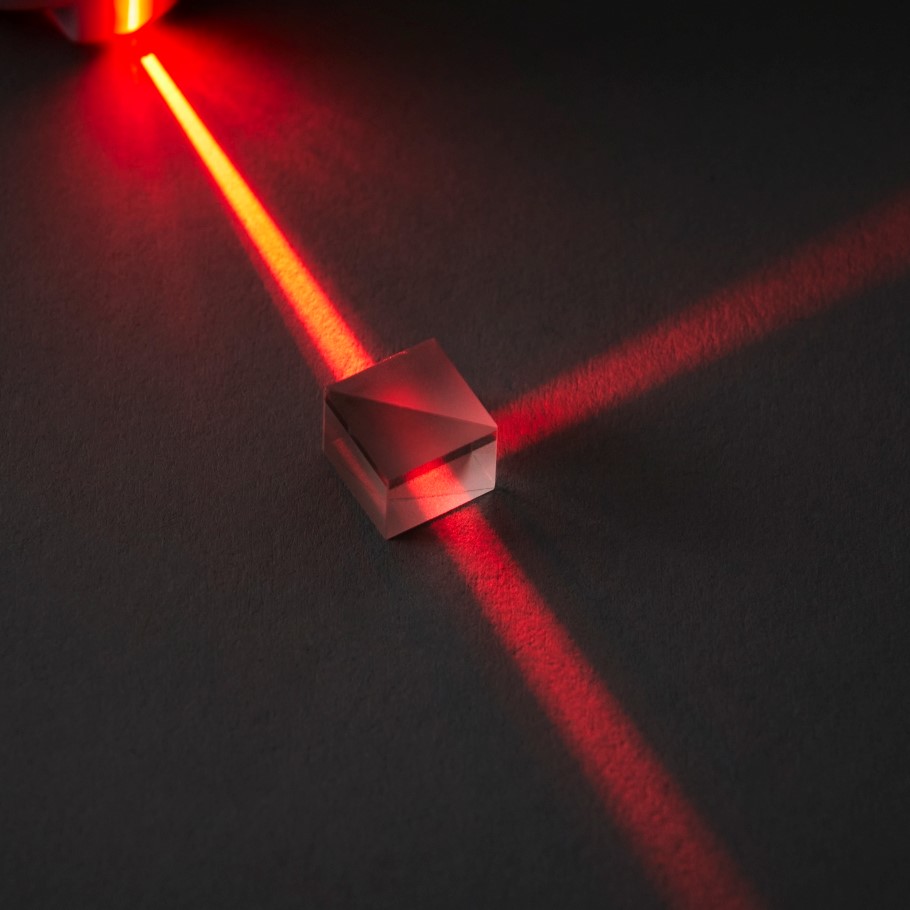 WGF™ – Improved Visibility And Longevity Of HUDs
If you have a mirrorless digital camera, WGF is probably inside. This film-based wire grid polarizer material is now finding its way into automotive head-up displays and driver monitoring systems, adding significantly to their heat durability and improving the overall visibility.
Recently, the number of HUD-equipped cars has been increasing. With the field of vision becoming wider, the HUDs heat durability can pose an issue. With WGF in the HUD's optical path the impact of sunlight and other lights can be decreased significantly.
In addition to having excellent polarization properties in a wide wavelength range, this polarizing film is characterized by both easy workability (easy lamination, bending, profile cut, etc.) and excellent heat resistance stability.